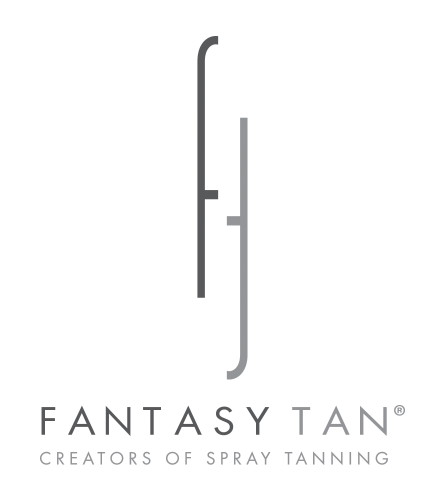 Company Profile
Fantasy Tan® was born at Fantasy Faces Airbrush Face Company, Inc. on Hilton Head Island South Carolina. The founder of Fantasy Faces is Starr Hamson. Fantasy Faces has been in business since 1990, developing, servicing and distributing its airbrush cosmetic products worldwide. Fantasy Faces operates contracts with entertainment giants such as Disney, Universal Studios, Sony Corporation, and numerous NFL venues. During this period Starr Hamson invented an airbrush tanning concept as one of her cosmetic applications and began further research and development to bring this concept to market. She introduced her new product as Fantasy Tan®, which later became its own company.
Fantasy Tan® is the world's first spray tanning company and leading manufacturer of spray tanning equipment and related tanning products. Fantasy Tan® started producing professional spray tanning equipment since 1997 along with the education of the spray tanning concept.
Fantasy Tan Global Enterprise, Ltd., who purchased Fantasy Tan® from Fantasy Faces in 2003, operates through a worldwide distribution network, with Corporate Headquarters in Batavia, Illinois, USA. Developing new international markets is one of our primary operating strategies designed to generate profitable corporate growth through joint ventures and strategic alliances.
Fantasy Tan® has its own proprietary spray tanning system specifically made for the spray tanning industry. We manufacture an entire range of unique tanning formulas, as well as spray equipment and retail products. Fantasy Tan® has been featured in hundreds of publications worldwide and the Fantasy Tan® brand name is well recognized throughout the Tanning, Spa, Salon, Beauty, and Medical industries.
Strategic Initiatives
To leverage the economic value to our customers by continually evaluating and upgrading our products and services.
To grow our loyal customer base by reducing manufacturing cycle times, maximizing on-time deliveries, and by providing innovative sunless tanning products and superior customer service.
To continually increase awareness of the Fantasy Tan brand name with various medias, magazines, public relations networks, and advertising agencies.
Fantasy Tan and Spray Tanning
Fantasy Tan has introduced the first truly innovative breakthrough in self-tanning in over 40 years. The Fantasy Tan Spray Tanning System is changing the way people view the Sunless Tanning Industry. We have virtually eliminated all the problems associated with Sunless Tanning.
Our specially made airbrush atomizes the Fantasy Tan formula into cooling vapor that assures an even application. The active ingredient in our formulas, Dihydroxyacetone (DHA), responds with the amino acids on the very outermost top layer of the skin to produce a tan color, similar to what the sun does, but without damage to the skin. With absolutely no sun exposure at all, the tans can last between 7-10 days. The way the tan fades is dependent on the way each person naturally exfoliates his or her skin. The longer and more regularly you tan, the better the tanning effect will wear.
There are no known harmful side effects reported from the use of self-tanners containing DHA. A very small percent of people are allergic to DHA and may break out. The FDA concluded that DHA is safe for external use. They do however caution users on inhalation of DHA, and exposure to the eyes and lips. Fantasy Tan's training techniques stress the importance of avoiding direct exposure to those areas. Also, to ensure you are protected, and that you provide the safest tanning experience for your clients, we have introduced the Demistifier Booth over spray collector into our product line.
The Demistifier Booth eliminates 99.9% of the over spray as quickly as it occurs. This leaves the air filtered and DHA free for both your clients and employees. The Booth is 80% enclosed which causes the outside air to be sucked into the booth aiding in drying and making it virtually impossible for redirected over spray (over spray that bounces off your client) to escape.
Fantasy Tan informs its customers about DHA, and trains them to have total airbrush control while spraying. This drastically decreases exposure to sensitive areas during a spray tanning session. The Demistifier Booth removes 99.9% the over spray in the air to prevent inhalation, and keeps the air filtered and DHA free for both your clients and employees.
USA Headquarters and Distribution Center
Fantasy Tan Global Enterprises, Ltd.
179 Oswald Avenue
Batavia, Illinois, 60510
United States
Tel: (630) 406-6011
Toll-Free: (888) FAN-TANS
Fax: (217) 210-0361
cs@fantasytan.com
http://www.fantasytan.com